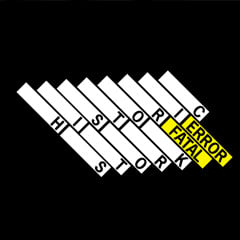 $

10.00
Hello. My name is Owen, aka Historic Stork.
This is the music I have been working on starting around 2007, continuing through December 2010. It took a long time to finish the album because I'm picky. I'm picky, and I constantly learn how to make things better. I view Fatal Error as a collection of my best songs thus far. It's not supposed to be a concept album, and I understand the songs will ultimately end up in shuffle mode on many devices, which is great.
I hope you like what you hear on the music player and purchase a copy to take with you wherever you go.